9 Must-Visit Places In Delhi
Delhi is the capital of India for no minor reason. It is a unique city with illustrious civilizations, kingdoms, and emperors. It is home to unique locations which are unmatched elsewhere on the continent. A lot of greenery surrounds nearly every area of the city, and many parks and gardens are throughout the region. The roadways are also lined with flowers. The green belts are a sight to behold and let you marvel at the wonders of nature. Delhi is completely green throughout.
According to historians, Delhi was formerly known as Yoginipur, a city of Yoginis. In Mehrauli, a shrine honoring Yogmaya Devi, a manifestation of Goddess Durga, still stands close to the Qutub Minar. Indraprastha, the capital city of the Pandava heroes during the Mahabharata era, is also supposed to have been Delhi. Here is a list of Delhi's top tourist destinations and attractions. The fact that many of them are free is fantastic! (And is conveniently accessible through Delhi's Hop On Hop Off bus). Or, go on any of these well-liked Delhi tours.
1. Akshardham Temple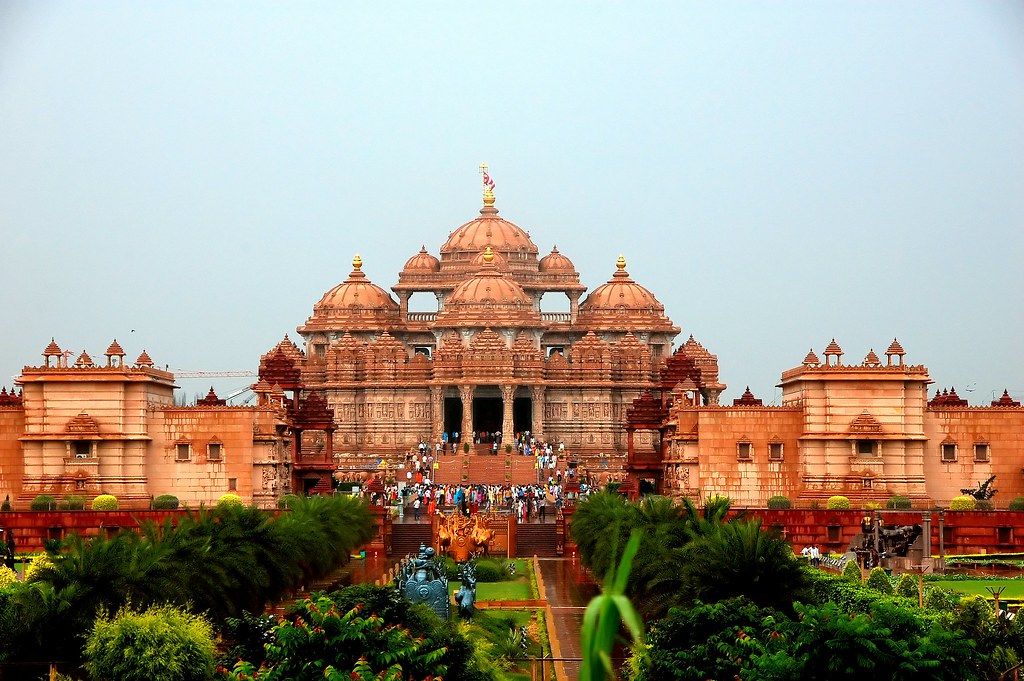 The Akshardham Temple of Delhi, devoted to Bhagwan Swaminarayan, showcases Indian culture from long ago. The temple complex is home to lush grounds, bronze statues of Indian patriots and warriors, and a courtyard designed like a step-well extended to 60 acres. The temple is an architectural wonder constructed from elaborately carved sandstone and marble, and it is listed as the world's largest comprehensive Hindu temple in the Guinness World Records. Additionally, the temple hosts an exhibit on Swaminarayan's life's teachings and, every day, just after dusk, hosts a musical fountain and light show. Give yourself plenty of time—at least half a day—to explore it. Please be aware that photographs and cell phones are not allowed inside.
Location: On National Highway 24 in New Delhi, close to Noida Mor.
Entry is not charged. Tickets are needed to see the exhibitions, though.
9.30 a.m. to 6.30 p.m. is the opening time (last entry). Mondays are closed.
Website link: Click Website
2. Red Fort
The Red Fort, built by the Mughals in 1639, takes its name from the size of its red sandstone walls. The 254-acre fort, octagonal in shape, is located in Old Delhi. A combination of Mughal, Persian, Hindu, and Timurid traditions went into the planning and construction of the fort. The Red Fort significantly impacted the following constructions built in and around Delhi, has a museum with items from the Mughal Empire, including daggers, curtains, miniature paintings, and carpets. Peacock throne, step well, imperial bath, Moti Masjid, and Hira Mahal are some of this architectural creativity's standout characteristics. Every evening, a one-hour sound and light performance detailing the fort's history is presented to transport your mind to the prehistoric past.
Location: In Old Delhi, across from Chandni Chowk.
Entry Fee:500 rupees is the entry fee for foreigners. 35 rupees for Indians.
Opening Times: 9:30 a.m. to 4:30 p.m., including evening light displays. Mondays are closed.
Map:Red Fort
Website Link: Click Website
3. Jama Masjid
The biggest and most well-known mosque in India is the Jama Masjid, situated in the center of Old Delhi. It was built during the reign of Mughal emperor Shah Jahan between 1650 and 1656, and it required more than 5000 workers to create this ostentatious monument. This venerated mosque, constructed of red sandstone and marble, has three gates, four towers, two 40-meter-tall minarets, and a courtyard that can accommodate 25,000 worshippers. Please be note that access to the mosque is prohibited during prayers. You won't be admitted to the mosque if you don't dress adequately. This includes securing your head, shoulders, and legs. There are clothes available.
Location: In Old Delhi, across from Chandni Chowk. Close to the Red Fort.
Opening Timings: 7:00 am to 12:00 pm, 1:30 pm to 6:30 pm
Map:Jama Masjid
Website Link: Click Website
4. Chandni Chowk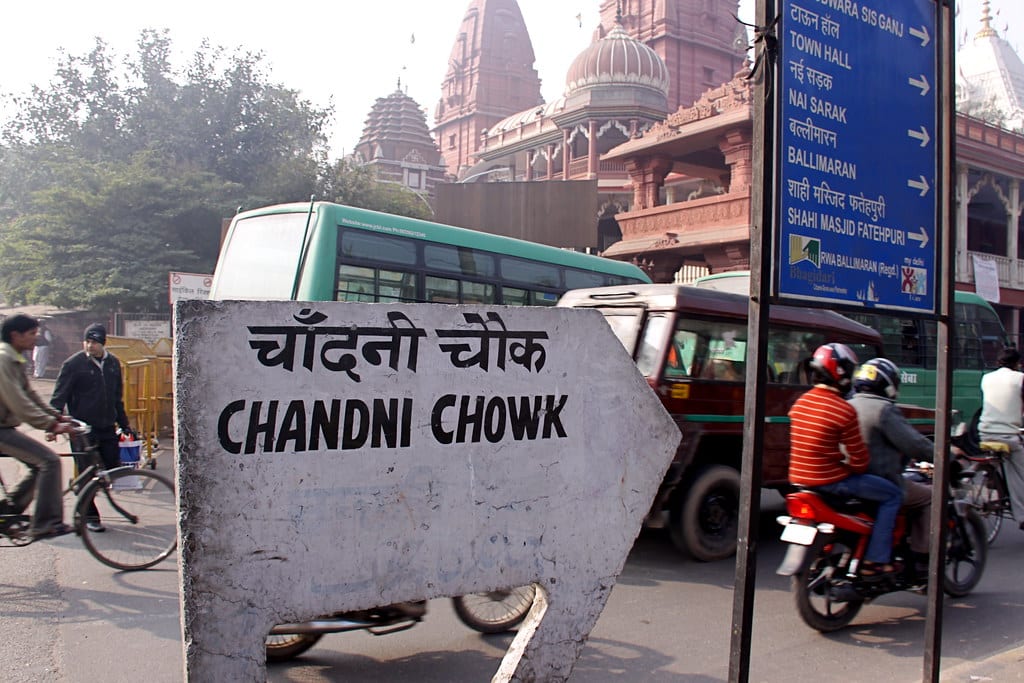 Moonlight Street is the translation of Chandni Chowk. One of Delhi's oldest markets is located in this famous region. Everything you need is available here at discount rates. You shouldn't miss the experience of the busy street, the colorful and charming shops, and the lively conversation between buyers and sellers. Over 1500 stores may be found at Chandni Chowk. Chandni Chowk is an excellent location for those who are more daring to try some of Delhi's street food. The legendary Karim's Hotel is also a well-known Delhi dining destination.
Location: Chandni Chowk
Opening Timings: Except on Sundays, most stores are open daily from 10:00 AM to 7:00 PM.
Map:Chandni Chowk
Website Link: Click Website
5. Rashtrapati Bhavan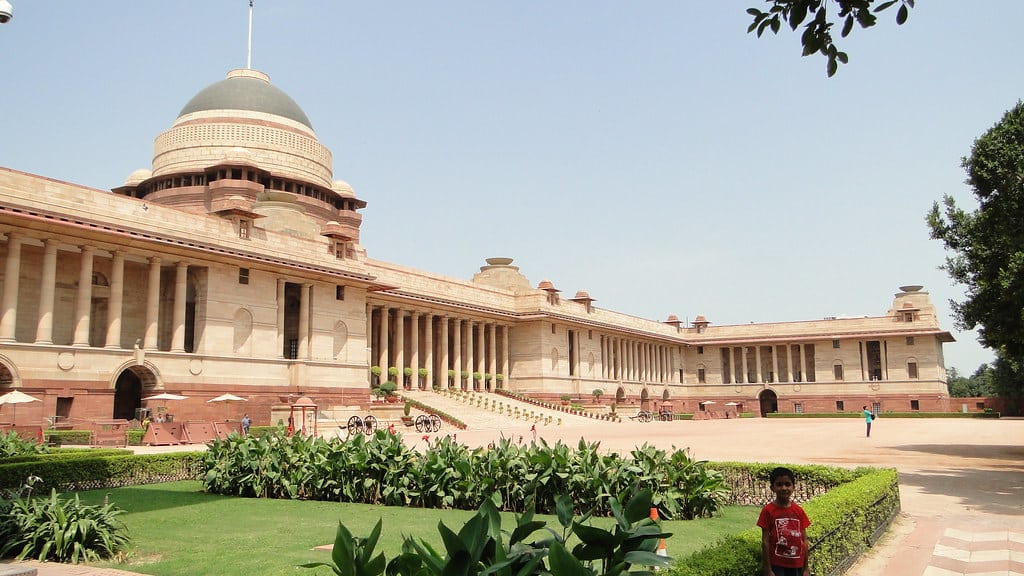 Don't skip seeing the Rashtrapati Bhavan, the President of India's official house, while you're in New Delhi. This expansive 330-acre estate, which is bordered on the western end of Rajpath, contains the Main Building (Circuit 1), the Rashtrapati Bhavan Museum Complex (Circuit 2), and the renowned Mughal Gardens (Circuit 3). This enormous presidential palace, which was designed by Sir Edwin Lutyens and Herbert Baker, is the largest residence for a head of state anywhere in the world and is a true architectural wonder.
Location: Central Secretariat Metro Station, New Delhi, is the closest one.
Opening Timings:9:30 a.m. to 5:30 p.m.
Circuit 1: Open every Thursday through Sunday
Circuit 2 is accessible every day except Monday.
Circuit 3: Open every Thursday through Sunday (November-March)
Entry Fee: 50 INR
Website Link:
6. Lodhi Gardens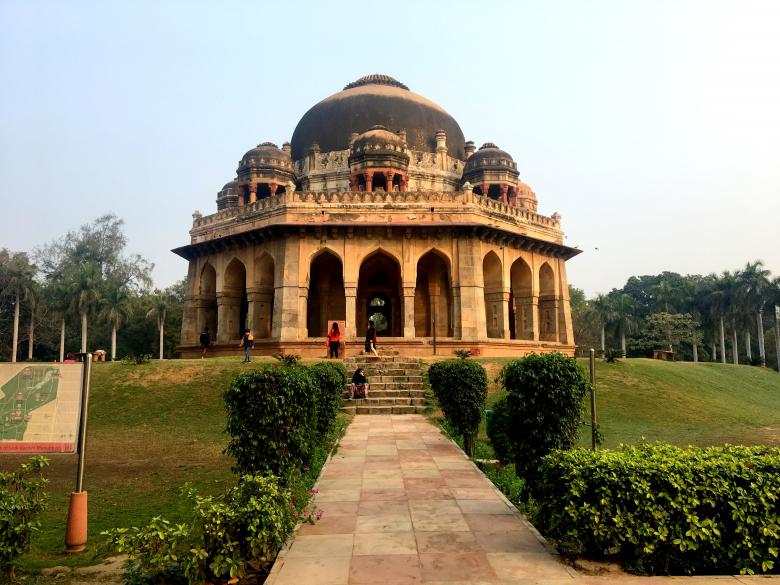 The 90-acre park, Lodhi Gardens, is located in the city and is bordered by impeccably kept grounds. It houses the graves of Mohammed Shah, Sikander Lodi, Bara Gumbad, and Shisha Gumbad. Here, the architecture from the fifteenth century is beautiful. You can explore the grounds here for a few hours in the morning.
Location: Lodhi Road, close to the tomb of Humayun.
Entry Fee: No charge.
Opening Times: Every day from sunrise till 8 p.m., Sundays are busier than other days.
Map:Lodhi Garden
Website Link:Click Website
7. India Gate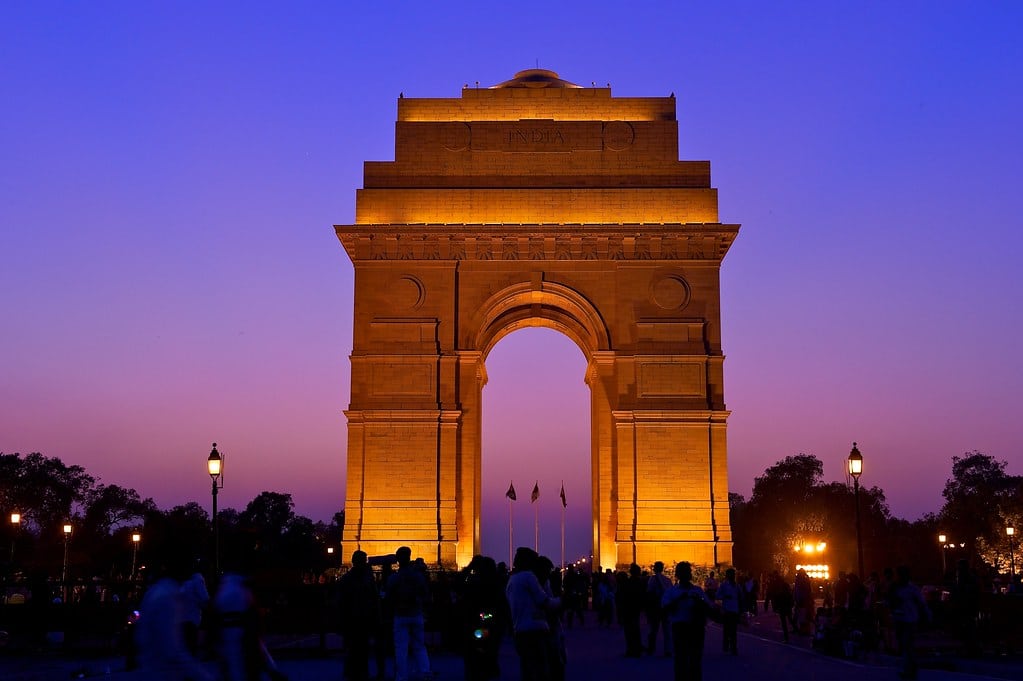 The sacrifice of the 70,000 Indian soldiers who sacrificed their lives fighting against the foreign army during World War I is symbolized by the India Gate. Edwin Lutyens created it, and it has the eternal Amar Jawan Jyoti, also known as the Flame of the Immortal Soldier, which was later added to honor Indian soldiers who died in the Indo-Pak War. This magnificent work of art is also one of India's biggest military memorials. The building is surrounded by lush grass and stands on a Bharatpur stone base, making it a favorite picnic location in the winter and summer. With colorful fountains nearby, the monument is stunning when lit at night.
Location: Rajpath in New Delhi, close to Connaught Place.
Entry Fee: No charge.
Opening Times: Always available.
Map: India Gate
Website Link: Click Website
8. Qutab Minar
The stunning Qutub Minar, India's highest minaret, was finished in the 12th century. Additionally, it is now a UNESCO World Heritage Site, drawing many tourists from abroad who are anxious to ascend to the summit to experience the beautiful panoramas of the surroundings. This elaborate, five-story tower is more than 70 meters tall and is adorned in beautiful carvings that depict Qutub's history and passages from the Koran. It is also famous for being built from various stone types (the first three stories are made of red sandstone, while the fourth and fifth stories were built with marble and sandstone).
The Quwwat-ul-Islam Masjid mosque, a 1310 gateway, and the tombs of Altamish, Alauddin Khalji, and Imam Zamin are all part of the site. The Alai Minar, a 2,000-year-old iron pillar, is very interesting to explore.
Location: South Delhi's Mehrauli.
Entree Fee: 500 rupees is the entry fee for foreigners. 30 rupees for Indians. Children under the age of 15 are free.
Opening times: Every day from dawn until sunrise
Map:Qutab Minar
Website Link.http://www.qutubminar.org/
9. Lotus Temple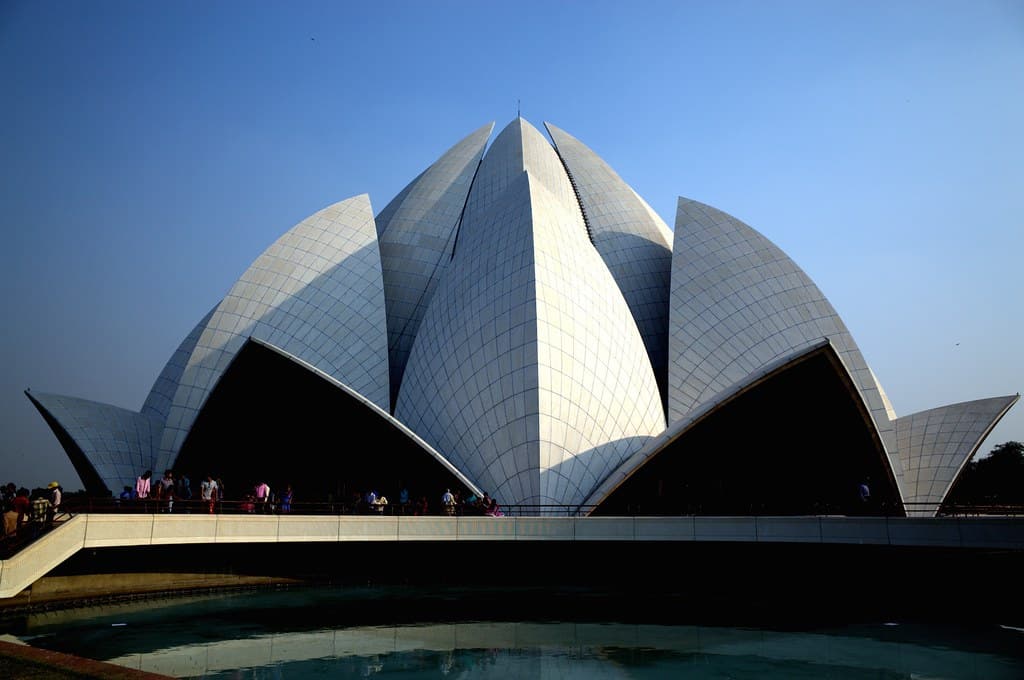 A Bahá' House of Worship dedicated to human harmony, Lotus Temple is renowned for its distinctive architectural style. The temple, built to resemble a lotus flower, has 27 free-standing marble petals and is encircled by a pond and extensive grounds. It can hold over 2500 people and is almost 34 meters tall. The temple provides a serene environment perfect for rejuvenation and accepts all religions, embodying the culture of Bahá' Houses of Worship.
Location: South Delhi, close to Nehru Place.
Entry Fee: No charge.
Hours of Operation: 9:00 a.m. to 5:30 p.m. Mondays are closed.
Map:Lotus Temple
Website Link: Visit Website
These were some of the best places you must-visit in Delhi, but know that this list is not exhaustive. There are many other places you can visit in Delhi.
Read More: Top 15 Best Beaches in the World