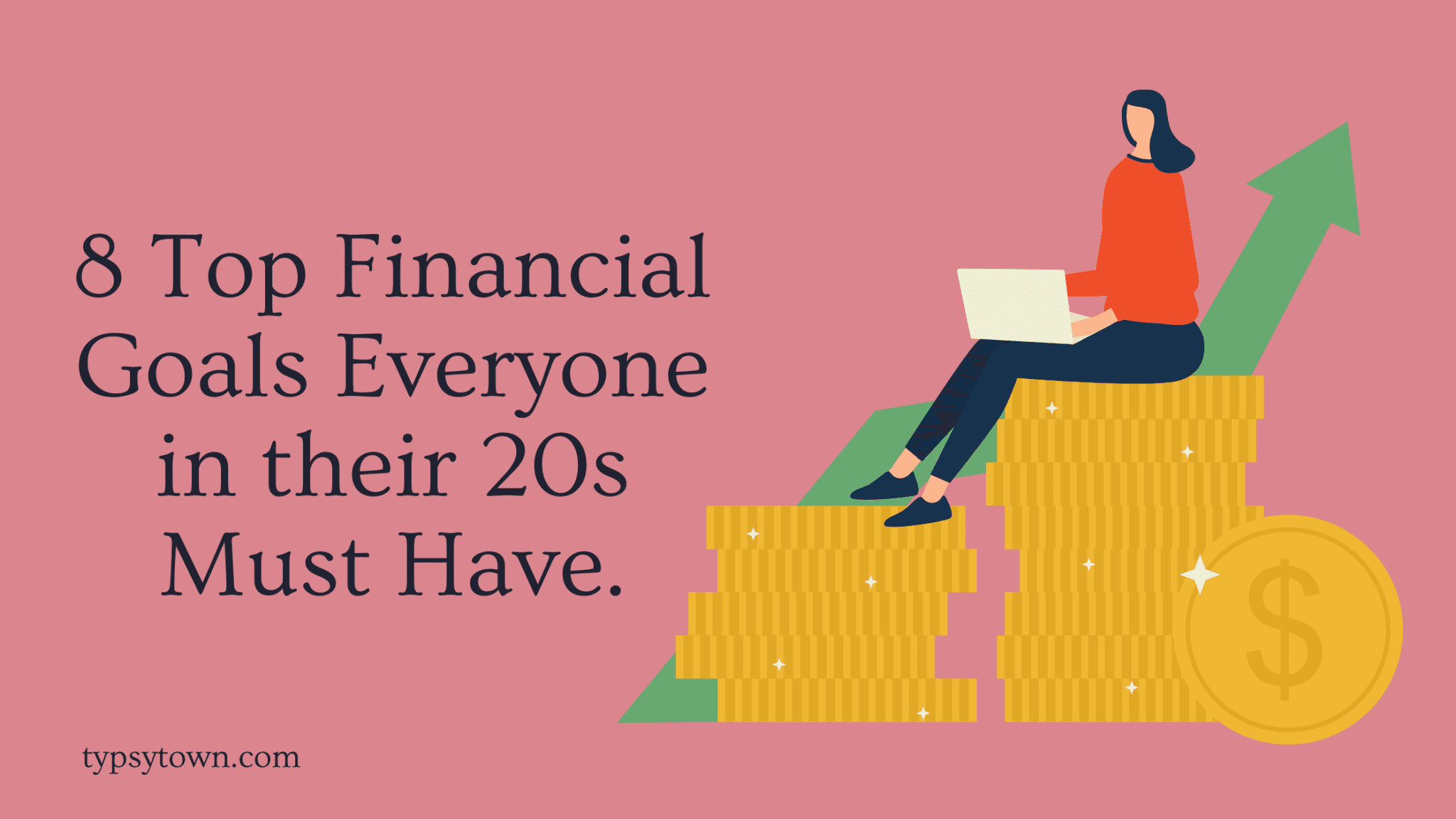 8 Financial Goals Every 20 Something Must-have.
In your 20s? The 20s is a really weird age. Most of you would be graduating from your college and leaving that fun-filled and carefree life behind and moving on to establishing a career. This is a point of time in your life that goes through the most enormous changes that you would experience throughout the journey of your life. You graduate from college, hustle hard to get a stable job and income, get married, or even start a family. Hence, it is really very important to set a few financial goals for yourself and your future.
In short, it is a must to adopt healthy financial habits in your early 20s to be in a much better and financially secure place in your future.
Read on to know what these financial goals should be.
1. Start saving
First and foremost, try and develop a habit of saving. It is a habit that if you develop, you will thank yourself for it in the future. Plus, you would feel much more financially responsible at an early age if you have some bucks in your pocket that you saved yourself. Trust me it would be worth skipping that 500 bucks Starbucks coffee a few times a month and stopping yourself from stuffing all those "buy 2 get 1 free" items in your cart while shopping.
2. Brush up your career skills
Learning should never stop even if you have secured a job. Continuously keep working on developing your career skills to rise even higher in your work front. Times are changing and so should you. Most HRs need an employee having a high skill set in diverse fields.
3. Secure the right job
Yes, securing a good job with a stable income that provides an equal opportunity to grow further should be a priority at this age. So start by getting a job that pays well and helps you grow and reach new heights. Getting a good job can be your first step to achieving your financial goals.
4. Create an emergency fund
Life is uncertain. Bad things happen and you cannot stop them from happening. However, you can adopt measures to minimize the damage it does to you and your financial wellbeing.
Also read: How to boost productivity at work?
5. Contribute to your Retirement
"Retirement? I am just in my 20s, retirement is far away." Well, you are right. But let me tell you that if a person starts saving for their retirement in the early 20s and stops by the 30s he will have more money than a person who starts saving after 40s. This is because your earning potential is much more when you are young. Time is an important component in saving. So unlock the power of compounding and start saving now.
6. Start investing
Investing? Isn't it the same as saving? The answer is No. Saving is setting aside a certain sum of money for an emergency or future purchase. Investing is buying stocks, bonds, mutual funds, etc. with an expectation that your money will grow in the future. Starting to invest early in your life will prove to be a great asset to your future.
7. Improve your Credit Score
A Credit Score is a number that banks use to indicate "the likelihood that you'll pay your credit obligations on time". If you pay your bills on time and keep your credit card balances low and do not take on too much debt too soon, you might improve your credit score. Your credit score matters because if you ever plan to buy a home, it will help you get better terms on your mortgage. So, check your credit scores and reports regularly, stay on top of your bill payments.
Follow me on Instagram at @typsytown
8. Find a side hustle
Got some free time in your week? Pick up your lazy bum from the couch and find a side hustle that pays. Start a blog, become a babysitter, give online tuitions or simply learn a new skill to advance your career skills. Got some special skills? Find a freelancing job that you can do in your spare time.
Learn: 8 Common Blogging Mistakes You Must Avoid
Can you think of some other financial goals that 20-something should aim for? Please let us know in the comments section!!